High Paying Jobs from Home without A Degree
High Paying Jobs from Home without A Degree
16 High Paying Jobs Without A Degree or Experience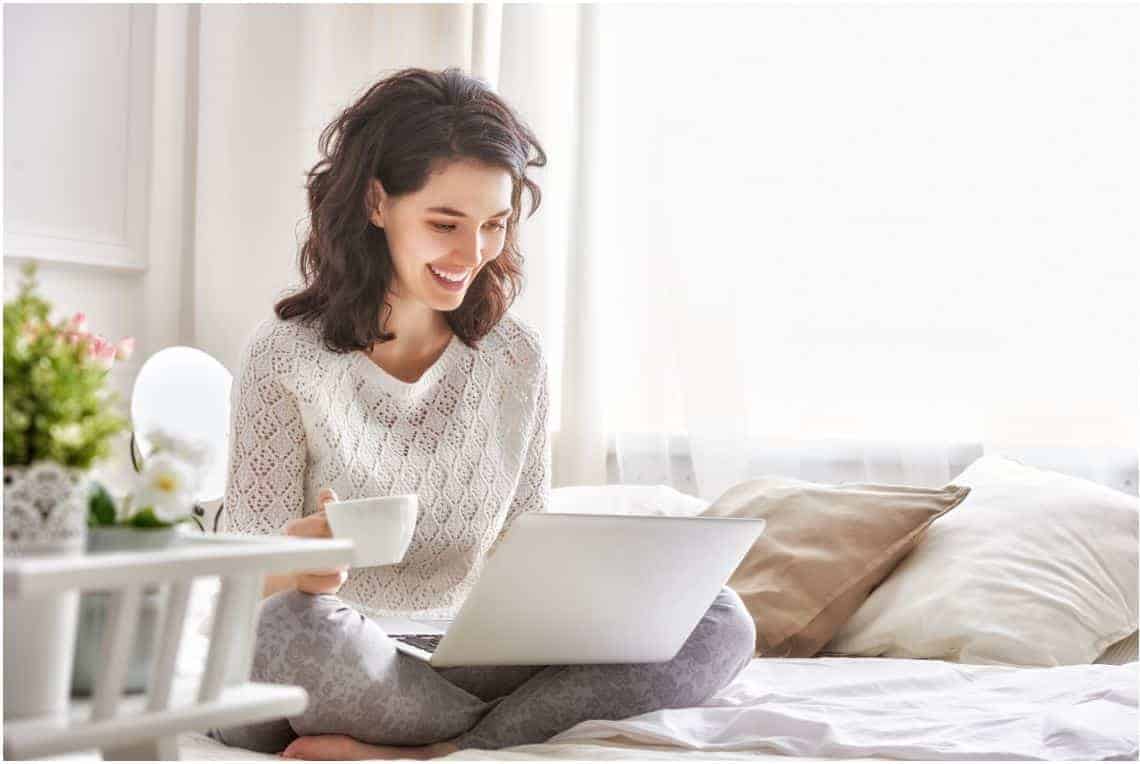 Good Paying Jobs Without A Degree
Are you looking for high paying work from home jobs that don't require a degree or experience?
Thanks to the advancements in technology there are so many things you can do to work from home and make good money, but it's hard to find something legitimate with all the scams out there.
That's why I decided to sift through the scams by reaching out to people who actually make good money working from home to find out what they do, how they got started, and most importantly, how much they earn… so we can do it too!
There are no scams here, I've made sure of that.
All the companies mentioned have been reviewed on Glassdoor with a 4-star rating or higher.
I have a high standard and if I wouldn't apply to these jobs, I wouldn't ask you to either.
One myth I often hear about working from home is that you won't be productive. Fundera did an analysis and found that two-thirds of managers who offer telecommuting flexibility report that employees who work from home are overall more productive.
Sometimes when you work from home it gives you a feeling of guilt and the need to be over-productive to prove that you are doing something. It's funny how the mind works. Everyone obviously does not experience this, but many do.
Some of these work from home jobs, unfortunately, do not offer health insurance. So if you're in need of health insurance, see what others who are self-employed are using and how you can do the same getting health insurance here.
We're always adding to this list of high paying work from home jobs so make sure you subscribe to our mailing list to stay in the know. Click here to subscribe to our mailing list.
By the end of this article, you will have all the tools and resources you'll need to start a new high paying job from home without a degree.
This post contains affiliate links, which means I may receive a small commission, at no cost to you, if you make a purchase through a link.
16 High Paying Jobs Without A Diploma or Degree
1. Blogging
Have you ever considered blogging? Blogging can be a lucrative way to make money from home. I didn't know this until I saw that people were earning $1,000-$50,000 PER MONTH!
After all my frustration of not finding what I wanted to do online, I decided to start a blog, because, if I could make that much money per month…well, why not?
AND you DO NOT need to be an excellent writer to become a blogger, you just write like you talk.
I found that the best part of blogging is the passive income so I get to really "be there" for my kids.
For example, I make money when people read my articles from ads like the ones on this article.
I can assure you, I did not write this article today and yet it's making me money.
When you get a nice amount of people reading your articles it brings in a nice income. Here's a screenshot of my earnings for one month.
I also figured out how to get my articles to rank well on Google and because of that, I'm always getting traffic to my website…because people are ALWAYS searching for things on Google which means I am ALWAYS making money through ads and affiliate marketing. I go in detail on how I make money blogging consistently here.
I also created a step-by-step guide on how to start a blog and the most popular niches that make the most money and get the most traffic.
2. Freelance Writing
Blogging takes A LOT of work and the money does not come overnight, so if you enjoy writing and want a quicker paycheck you should consider Freelance Writing.
This is a great way to work from home part time because you choose which projects you want to work on and do it on your schedule. Keep in mind you must be disciplined enough to meet your deadlines.
Holly Johnson does this and earns $200,000 per year with this high paying job without a degree or experience. She has definitely mastered the art of finding the right clients and choosing the right fee.
I interviewed her in this article on starting a freelance writing career and she goes in great detail on how she built her income to what it is today. She created a course on earning more writing for those who want to follow her path to success that I highly recommend.
I ran into someone who took Holly's course and he earns $300+ per article and told me if you want to make money writing you need to take her course and that was his only advice to me. So definitely something to consider.
If you want to learn more about how to start a freelance writing career and interview with Holly check out my article about becoming a freelance writer here.
3. High Paying Freelance Jobs
Freelance jobs are the best jobs you can do from home without a degree. You deliver a service for a fee with the ability to work where and when you want with unlimited earning potential!
Your skill set may be one of the following:
Virtual Assistant
Social media
Design tech
Pinterest
Copywriting
Customer Service, etc.
If you've ever had an interest in one of these it's time to pursue it!
If you don't know-how, that's okay because I met BOSS MOM Micala who is helping moms start a profitable freelance business from scratch. YOU DO NOT NEED TO BE A MOM for her to help you.
I had an AMAZING interview with her on How to Become a Freelancer Online and she created a free workshop on career freedom to show you how she did it and how you can too. Check out Micala's workshop here and see if freelancing is right for you.
I've also found many freelance jobs using Upwork. I sift through the available work options to see which project suits me the best.
I only apply to the jobs I KNOW I can do well because after the project is over its important that I get a good review so I can continue to get more jobs.
I suggest the following when applying to jobs on Upwork:
Focus on the projects with only 5-10 proposals or less submitted (less competition)
Check that the client has the "blue verified payment check" before applying
When you see a job that fits you, apply for it immediately!
If you live in the U.S., make sure to check "U.S. Only."
If you are pitching your first job, try to offer your services for free for one week to ease the client's mind since you have no references or reviews. If the client likes you move on with the "paid service" the following week. That's how I won my first job, and the client still paid me for my first week.
For a full list of freelance services you can provide on Upwork, click here.
4. Virtual Bookkeeper
Bookkeeping is a good paying job without a degree because most small business owners need help in this area. Bookkeepers records financial transactions for business owners and it's something anyone can do with the right training.
I have an awesome interview with two moms who started with no previous experience and after taking a course are now successful bookkeepers working from home part-time.
I love this article so much because one of the moms has NINE KIDS, homeschool's SIX, and still has time to do this on the side earning over $2,000 per month. So, If she can do it, I believe anyone can.
The course is the best one I've seen out there and there is a free video to find out if this is the right job for you. Check out the bookkeeping video here.
You can check out the full interview on how to become a bookkeeper here.
5. Proofreader
Are you always catching spelling errors and grammar mistakes? Have you found any in this article? O_O
Hopefully not, but if you're that type of person you can make a great living by doing what you do best…catching errors.
I interviewed Caitlin Pile who made $43,000 proofreading in one year PART TIME while studying abroad. She goes in great detail on how this Proofreading career works and created a free workshop for you to see if this is the right job for you. With that amount of income working part-time, it's easy to see why proofreading can be a high paying job from home without a degree.
If you find yourself constantly catching errors take her free workshop to see if you could do this as a career and work anywhere.
7. Real Estate BUT Not the Way You Think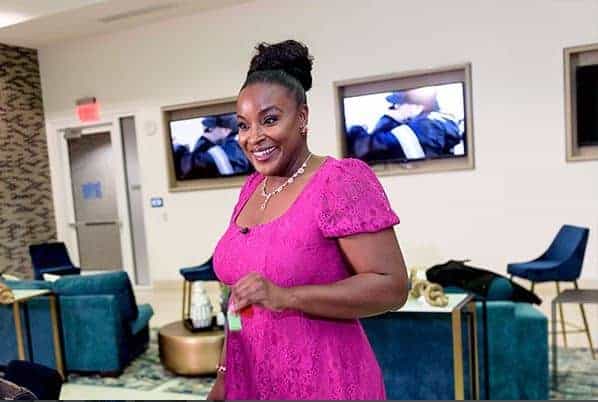 I'm putting a different spin on the ancient old Real Estate model that I'm pretty sure you have never considered and it's called Property Preservation…What? I know, but hear me out.
If you look around just about any neighborhood, you'll notice abandoned houses in need of upkeep and maintenance in order to sell.
Many of the houses are foreclosed or somewhere in the foreclosure process. Banks don't like to manage real estate so they outsource these services to preservation vendors. As a preservation vendor, you're responsible for the repair and maintenance of any property included in your service area.
This awesome woman Danielle Pierce does this but she doesn't do ANY of the work other than the admin work at home (she outsources everything) and earns OVER $400,000 per year PART TIME while homeschooling her 3 kids!
Danielle says it's very feasible to gross $100k+ or more in revenue within 18 months, so it's clearly another high paying job from home without a degree.
Check out my interview with Danielle to see how it all works
8. Sell Products Online on Amazon
Did you know many of the things you buy on Amazon are from everyday people like you and me?
They do it because they are making a great profit by selling it on Amazon. If you sign up for Amazon's FBA program everything you sell is known as a "Prime" product, which is a BIG deal if you've ever used Amazon.
Here's how it works: You find good deals on products at brick and mortar stores or wherever and resell them on Amazon for a higher price.
What makes Amazon's FBA program so great is that THEY ship the products to your customers and handle the customer service!
I recommend taking this FREE 7 Day Email Course on how to start selling on Amazon from a Mom who makes a full-time living doing this.
Her husband quit his job to work with her in less than a year of starting! You can see my full interview with Boss Mom Jessica on Selling on Amazon.
The amount you earn can vary significantly and depends on how much work you are willing to put in but Jessica earns six-figures.
Thanks to Jessica, my sister is doing this and now earns over $2,000 per month on the side with a full-time job.
Related: 25 Stay at Home Jobs
9. Flip Products for a Profit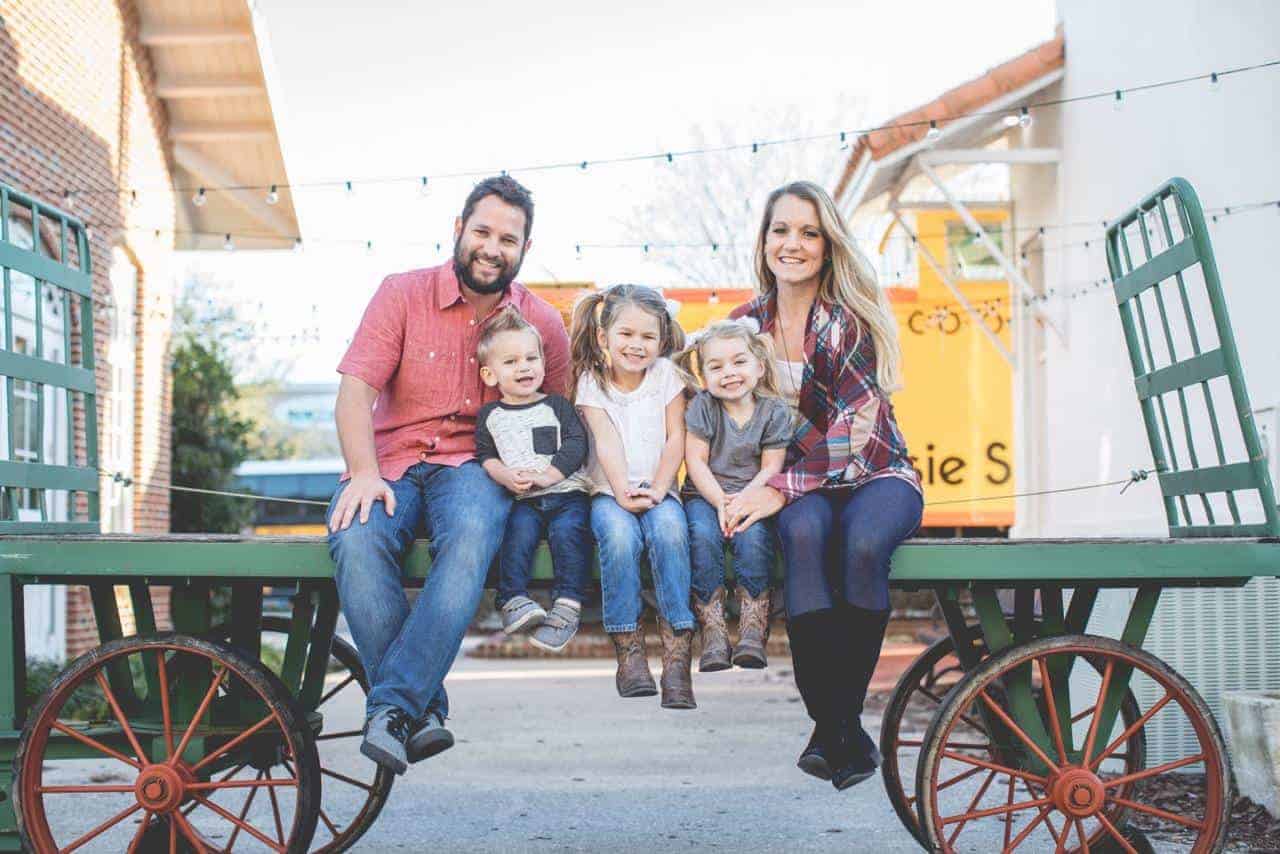 Do you ever watch those shows where people are flipping products from flea markets and thrift stores for a profit? Well, it's not just for show…this stuff is real.
Rob does this with his family PART TIME and earns six-figures. You don't even need a lot of money to get started.
Rob recommends you start with a budget of $20-$50 to find items. Based on that, they should be able to make $100-$300 (mostly reselling on eBay) and then take some of the profit and do it again.
He created a free workshop for flea market flipping to turn this into a profitable reselling business – in as little as 14 days. You can click here to sign up for Rob's workshop.
10. Tutor
Are you knowledgeable in a specific skill or subject that others may need help in? If so, you should definitely profit from it. Knowledge is power and a way to earn money.
I have a list of sites to check out that you can apply for and earn up to $60 per hour from HOME. You can check out the best online tutoring jobs here.
11. Earn $30-$50 per hour Picking Up Trash
I know, not the most glamorous job on this list but you could make a lot of money doing this in your spare time! You make money by picking up trash in parking lots for Commercial Real Estate Management companies.
I was privileged to interview Brian who earns over $650,000 per year doing this now, he has definitely scaled this business but you can too! Check out my article on starting a litter removal service to see how it works, how to get started, and how he'll help you grow your business and become more hands-off.
12. Web Search Evaluator
If you're looking for an easy good paying work from home job you should definitely consider becoming a Search Engine Evaluator.
You're basically rating the search results for search engines like Google and Yahoo to help them better perform and social platforms.
You make your own hours as long as you work 20 hours per week. It's a great job and because of that there may be lows in availability so check back often.
I have a list of the only two companies I recommend for web search evaluation here.
13. Babysit
If you love kids and want to earn some extra money, why not watch them a couple hours per day or just on the weekends?
A great way to find work if you don't know anyone is to use local Facebook Mom Groups.
A babysitter in one of the mom groups I'm in just posted that she charges $10/hour, $2 additional child after 2 kids. So if you have 3 kids it would be $12 and so on! You can definitely charge more depending on experience and location.
Related: 15+ High Paying Online Jobs
14. Customer Service
Customer Service positions are becoming more and more remote. You do not need to be in an office to answer calls.
Typically, you will be required to become well informed of the company that you choose to work for and will need to be prepared to answer the questions that will come your way efficiently.
Consider applying to the companies below that pay between$10-$21 per hour according to Glassdoor:
15. Life Coach
Do you love personal development and enjoy helping people? If that's you, you should consider becoming a Life Coach.
See how Natalie Bacon became a Life Coach making six-figures on her way to seven-figures!
How much can I make? It depends on your market. If you are targeting lower-income, you can charge $47 per hour, if you're targeting higher-income you could charge $297 per hour or much more.
It also depends on your model, are you doing 1-to-1 coaching or group coaching?
How do I get started? Check out my article on How to Become a Life Coach and consider this Life Coach Certificate Course.
16. Create Printables to Sell on Etsy
Meal plans, Calendars, Budget trackers are all examples of printables that people pay for. You can definitely make money creating them also and you do not have to be a graphic designer, you will however want to have some creative skills.
How much can I make? $500-$1,000+ per month
How do I get started? I interviewed two women who do this successfully and they show us how to get started and make money. Check it out in my article How to make printables on Etsy.
---
More Ways to Make Money Online
Here are some bonus tips on how to make extra money from home.
Teach English Online
Would you like to teach kids in China how to speak English for up to $22 per hour?
I have a great interview with Brittney Sutton who does this only 2 hours per day and earns $1,700 per month with VIPKID. You can definitely make much more.
If you DO have a bachelor's degree, live in the U.S. or Canada, and some teaching experience (mentoring, children's church, anything of the sort is acceptable) you should definitely consider this.
I highly recommend VIPKID also featured in Forbes as one of the best paying work from home jobs and I have several other similar companies hiring for online tutoring jobs here.
Surveys
This is JUST to make some extra money, I'm not going to act like you can get rich from these but if you want a free cup of coffee or gift cards then this is something to consider. You can share your opinion to help brands and get paid.
I only recommend signing up for Survey Junkie, Swagbucks, and PrizeRebel.
The more survey sites you sign up for, the more you'll make.
Pro Tip: Open a separate email account solely for surveys. You'll start to get inundated with emails, and it will be more manageable in a different account.
Sign up for Research Studies – Up to $400 per study
Did you know you could make quick, easy money by participating in research studies? Below are the best-paid companies to sign up for
Website Tester
Get Paid to Test Apps and Websites. Companies need feedback on the user experience of their websites, and they'll pay you to get it. This is one of the easiest and quickest ways to make money online.
Here are two companies that will give you $10 per test and usually take around 15-20 minutes each (User Testing now pays up to $60 per test):
---
If you didn't find anything on this list, don't worry. You can always check out FlexJobs.
Unfortunately, you have to pay BUT it does hand-screen remote, freelance, and flexible jobs. If you use my code FLEXLIFE, you get 30% off.
The normal fee each month would be $14.95. I'm not a fan of paying to find work, but I understand that it gets compensated somehow for hand-screening each job it posts.
Once you find a job, you can cancel. If you don't think it's worth it, you can request a refund…so there's no real risk.
If you want to find even MORE ways to make money from home check out our most popular article on 30 legitimate ways to make money from home.
If you liked this content be sure to subscribe to our mailing list to stay updated on new ways to make money, save money, and invest strategically.
Are there any good paying work from home jobs you'd like to try on this list? Let me know in the comment section below.
Published at Wed, 16 Sep 2020 09:00:17 +0000